Hurricanes Football Names P...
Hurricanes Football Names Players of the Week

Posted on

21 Sep 2016
---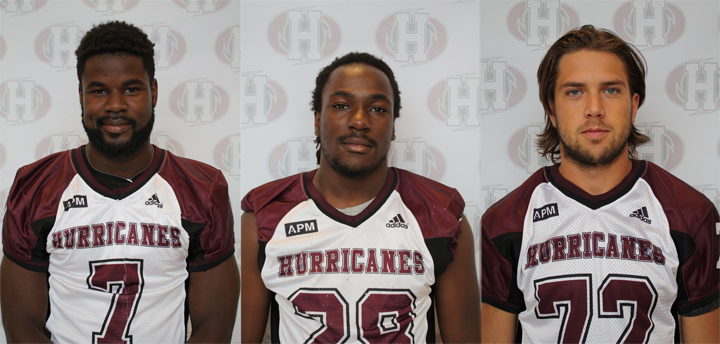 Tuesday, September 20, 2016. Charlottetown – Running back Andre Goulbourne, defensive end Liam Carter, and receiver Eugune McMinns, are the players of the week for the Hurricanes Football team. Andre Goulbourne had 13 carries for 120 yards; Carter had 2 quarterback sacks, 3 solo tackles and 6 shared tackles; and McMinns had kickoff and punt returns for 200 yards, and a kickoff return for an 80-yard touchdown in last Saturday's game against the UNB Fredericton Red Bombers. The team's first home game is this Saturday at 1 p.m. at UPEI Alumni Canada Games Place.