Red Bombers Come From Behind to Win in OT
The UNB Red Bombers delivered a thriller to their fans at last night's home opener, showing Bomber grit and coming back from a 14 point deficit at the half to win in overtime over the defending AFL Champions Holland College Hurricanes. Red Bombers 27 – Hurricanes 21.
The Red Bombers RB's who Coach McCullough referred to as his "thunder and lightning", Turner Sturgeon (228) and Jesse Hazell (150), were just that behind the Red Bombers formidable O Line. Sturgeon #22 was chosen the Fairview Dodge Jeep Chrysler, Red Bomber Player of the Game.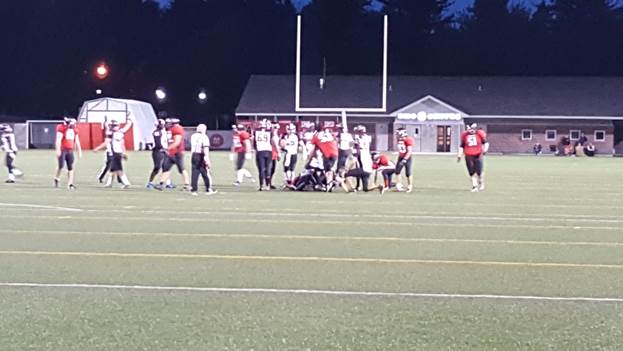 Next Saturday the Red Bombers are on the road to take on the Dalhousie University Tigers. The guys hope to see a lot of Halifax Red and Black in the stands.