Red Bombers Honourary Captains chosen for the AFL Championship This Sat.
This Saturday another chapter in Red Bomber history will be added (Tiger history as well). For the first time since 1953, the UNB Red Bombers will meet the Dalhousie University Tigers for a Maritime football championship. So we looked to this young Red Bomber John Bliss, who played in that 1953 battle, and to his 1952 teammate Merrill Edwards to once more take to the field for their alma mater. They will be our Honourary Captains for the championship rematch this Saturday at 1:00 on the UNB Campus.
John and Merrill will accompany the Red Bombers Captains when they are summoned to centre field by the Head Referee for the coin toss.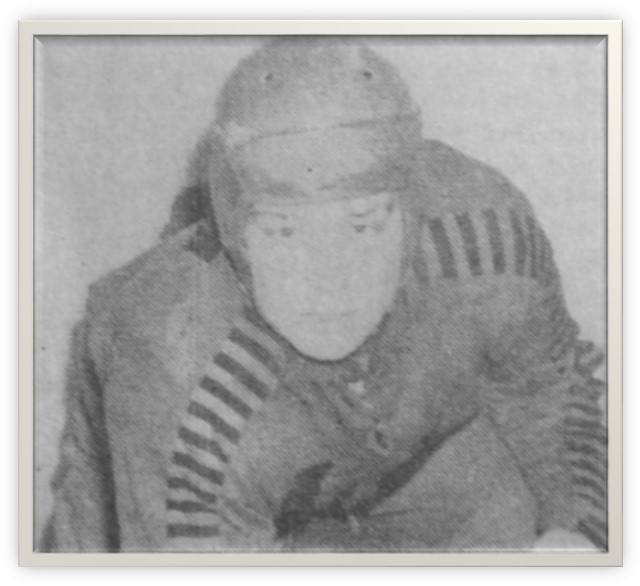 UNB Red Bomber John Bliss 1953
Be in your Red N' Black at BMO Centre field this Sat. 1:00 AFL Championship Football