It's Time: The AFL Championship Sat. 1:00 BMO Centre field, Red Bombers vs. Tigers
It's Time
The AFL Championship Sat. 1:00 BMO Centre field for "The Moosehead" The UNB Red Bombers Vs. The Dalhousie University Tigers … It's Been Quite a Wait
The UNB Red Bombers reach back into their history to their Honourary Captains Merrill (Bill) Edwards, and John Bliss to lead them onto the field, … because
Tradition Never Graduates.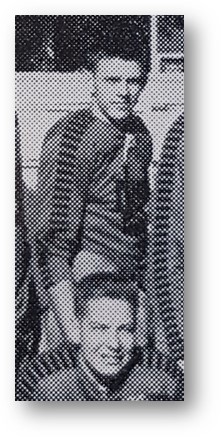 (Above: Merrill (Bill) Edwards, Below: John Bliss, UNB Red Bombers 1952)
Special Live-Stream Feature at Half Time
If you are tuning in to the Live Stream tomorrow, there will be a special segment during the Half Time. Bellmedia will tee-up some clips from the recently rescued game films to broadcast. Coach Mike Dollimore will host some clips of a game between the Red Bombers and the Tigers from 1967. You can catch the live stream of the game at http://player.communitylive.ca/Player/GetEvent/4489 (1:00pm AST - 12:00noon EST)
Final Games as Red Bombers
This AFL Championship will mark the last game as a Red Bomber for WR Mitch McCoy (4) and DT Matt Fagan (40) who are completing their senior year. After outstanding High School careers both with Oromocto High, Mitch was recruited by the Ottawa Gee Gee's for the 2011 season and Matt by the Acadia Axemen. Mitch found his way home to UNB and the Red Bombers and was part of the Red Bombers 2012 Championship team and was later named the AFL League MVP in 2015. Mitch missed much of the 2016 season due to an ankle injury suffered in the first game of that season. 2016 however was the year Matt Fagan (40) came to the Red Bombers. This big man has anchored our DL and has been an inspiration for everyone who has played with him.
Mitch and Matt have had one mission in 2017, and that's tomorrow.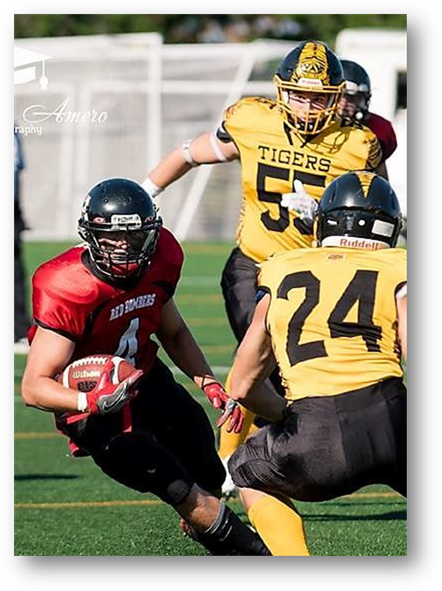 #4 Mitch McCoy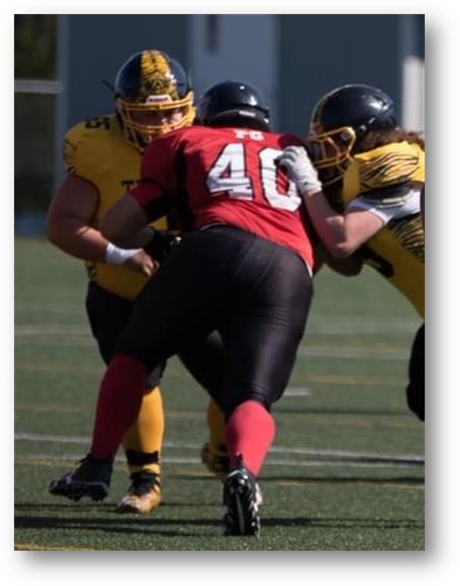 #40 Matt Fagan