2018 UNB Homecoming Game Returning to College Field, Sept. 29th - Honouring The 1958 & 1959 Red Bombers M.I.F.L. Champions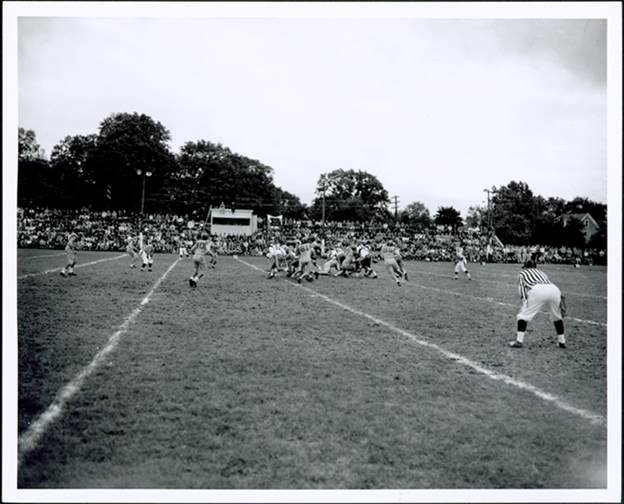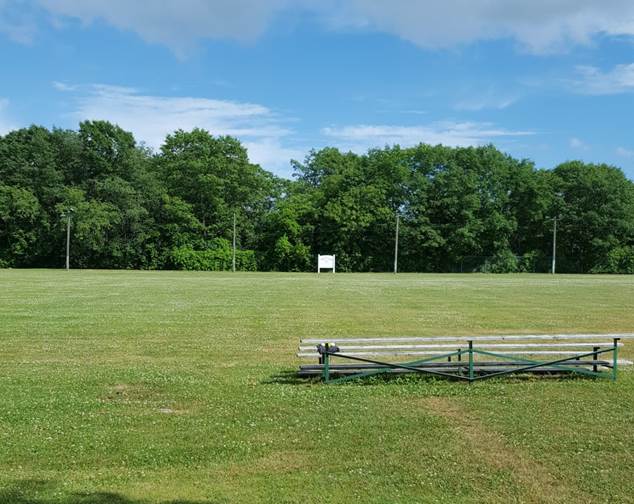 The original home of the UNB Red Bombers from 1949 – 1980 College Field, will come alive again to the sound of the Gridiron at this year's UNB Homecoming game and the 8th Annual Tony Proudfoot Memorial Game, Sept. 29th. Prior to the game the Associated Alumni office will be organizing a fond-farewell gathering to the Lady Beaverbrook Gym building which is being retired this fall, followed by a fan-march from the LB Gym to College Field for the 1:00pm kickoff of the game. More Information to follow.
...AND THAT'S NOT ALL!
1958 & 1959 Red Bombers M.I.F.L. Champions To Be Honoured at 2018 Homecoming Game at College Field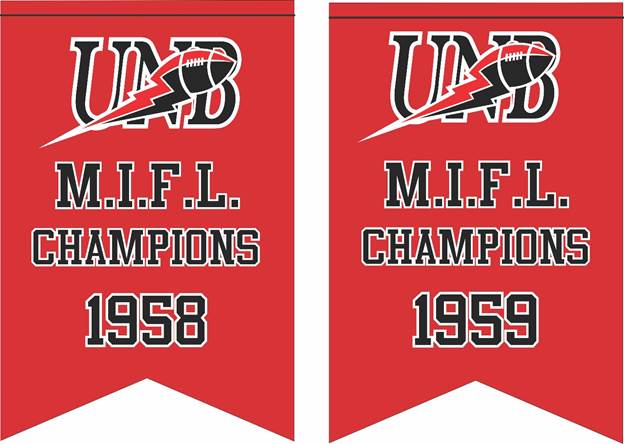 We will be unfurling the Maritime Intercollegiate Football League Championship Banners for the 1958 Red Bombers (7 - 1) and the 1959 Red Bombers (8 – 0) during the opening ceremonies of the Homecoming Game at College Field. The '58 team finished its last 6 games of their season (6-0), with the '59 team picking up where they left off with a perfect season (8-0) to give the Red Bombers '58-'59 teams a remarkable combined winning streak of (14-0). We hope to see a big turnout for this year's Red Bombers Reunion at Homecoming to honour these Champions. More details in our next Newsletter.
---
A Team Worth Supporting
You can support the team by visiting https://donations.helpforcharities.com/unbdonation/?dept_id=redbombers and selecting the UNB Red Bombers Fund you wish to support, or call (506) 458-7594