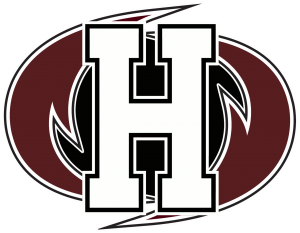 Holland Hurricanes
Hurricanes ready for semi-final match with Red Bombers
Friday, October 26, 2018. Charlottetown – It's do or die this weekend for the Holland College Hurricanes football team as they head to Fredericton for an AFL semi-final.
The Hurricanes will be looking to avoid a three-game sweep by the Red Bombers. If the first two games are any indication, Saturday's game will be a barnburner.
Head coach Ross Young predicted it.
"I said three weeks ago it was going to be some great close football, and here we are," he said.
Coach Young likes the pace of this week's practices.
"They've got a nice tempo. The guys are upbeat and are having fun making adjustments."
Those adjustments included key areas that stalled in big moments over the last few weeks.
"The offence is working hard, and we are tightening our special teams," Coach Young said.
The defence needed minor adjustments this year, but they are always trying to improve.
"We are working on stopping the running game, and on the small details," said Defensive Coordinator Steve Letner.
A couple of big plays in the first half of last week's game left the Hurricanes playing catch up, but Coach Letner sees the positive side.
"We didn't give up any points in the second half and have played well all year," he added, noting, "Third time's a charm."
The Hurricanes kick-off against the Red Bombers at 1 p.m. in Fredericton. To watch the AFL finals online, go to atlanticfootball.co and follow the link to the Bell webcast. The other game, UNB SJ vs. Dalhousie, will also be webcast, starting at 1 p.m.