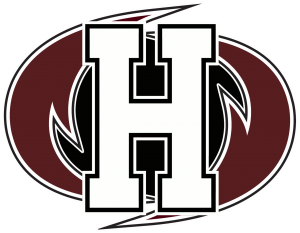 Holland Hurricanes
MFBALL | Ontario running back looks to make an impact in first season with 'Canes
The Holland Hurricanes men's football team continues to build their roster for the upcoming season with the addition of running back, Calvin Kelly.
Kelly (6'2", 195 lbs) is from Hamilton, Ontario and is set to begin the Welding Fabrication program this September at Holland College.
The two-time Most Valuable Player and team captain while playing at the Cardinal Newman Catholic Secondary School led his team to being ranked in the top five in the national high-school rankings by canadafootballchat.com; he had this to say on his decision to enroll at Holland College.
"I wanted to invest in my future by enrolling in a trades program while still being able to experience football at the next level," he shared. "Holland College gives me that opportunity while being able to be a student-athlete in a beautiful place like Prince Edward Island."
Kelly, a former member of Team Ontario as well as the Hamilton Varsity AAA Tiger-Cats described his playing style as a well-rounded running back.
"I'm an all-around running back who loves running up the middle or bouncing to the outside when needed. I have good hands but I feel my strongest attribute is my vision; being able to see the blitz coming to protect the quarterback on pass block."
Offensive Coordinator for the Hurricanes, Owen MacWilliams, is excited to see what Kelly can bring to the team.
"It's great to have Calvin on the offensive side of the ball," he shared. "Adding another student-athlete to our backfield will help us; we're excited to see Calvin contribute this season."
With a busy spring in the books for the football Hurricanes, fans of the team are eager to get the season underway. Kelly was asked what he thought the fans could expect from the team this fall.
"It seems like there have been a lot of changes to the program with many new faces involved. We'll be bringing a fresh fierceness to the field this fall."
The Hurricanes will begin their quest for the programs fifth Atlantic Football League Championship by kicking off the 2019 regular season on September 14.