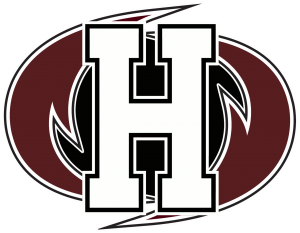 Holland Hurricanes
FOOTBALL HURRICANES DROP ROAD GAME TO DALHOUSIE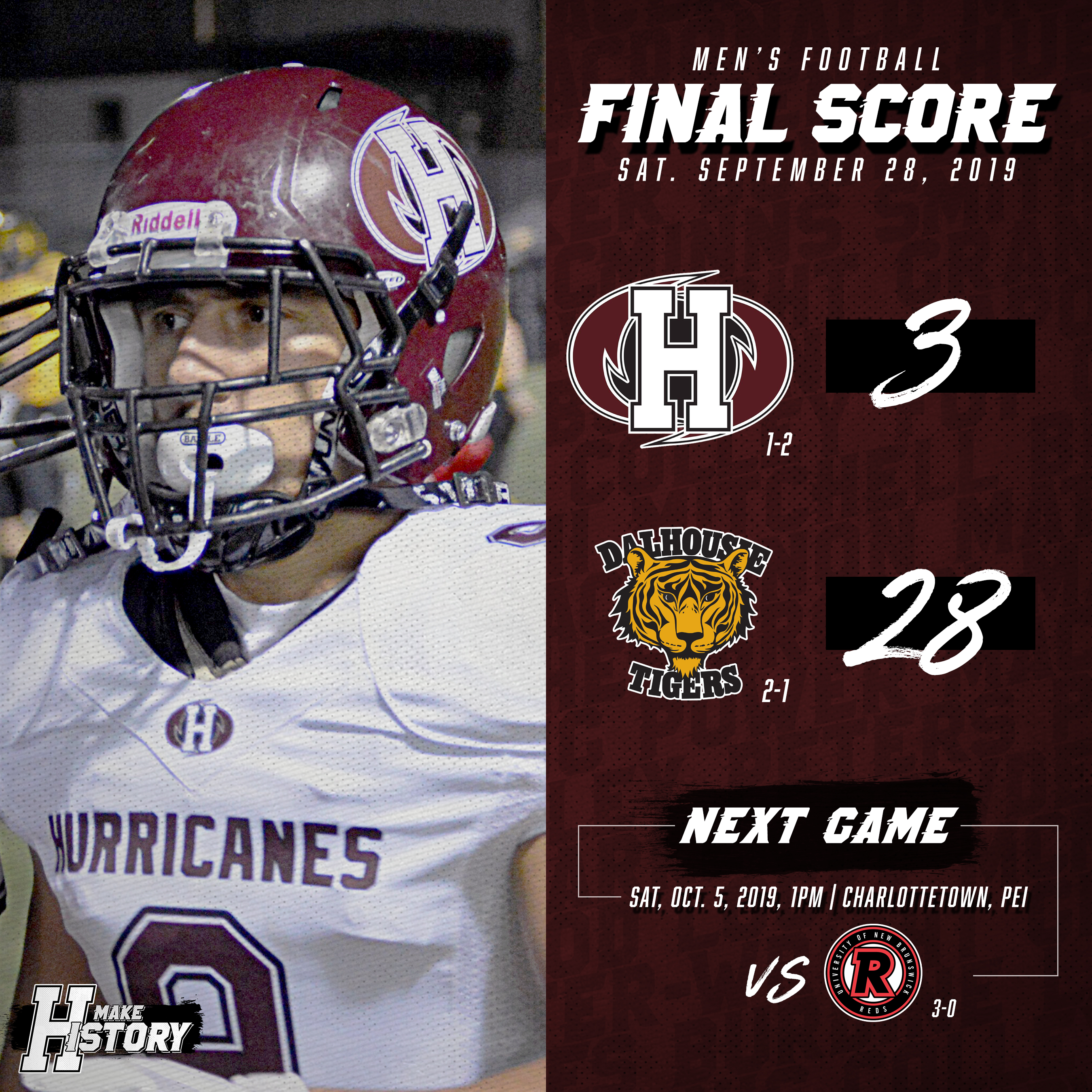 The Holland Hurricanes travelled to Halifax, Nova Scotia on Saturday night to face the Dalhousie University Tigers in Atlantic Football League (AFL) regular season play; the Tigers went on to win the game 28-3. Both teams entered Saturday's game in a tie for second in the standings at 1-1.
An early Hurricanes drive was halted after a poor snap was recovered by Dalhousie for the touchdown to take a 7-0 lead. The 'Canes got on the board when they were awarded a single point when Dalhousie was penalized in their own end zone in the first quarter.
The Tigers continued to take advantage of offensive opportunities in the first half, connecting on a 42-yard touchdown pass early in the second quarter to take a 14-1 lead.
Two field-goals by Dalhousie in the second quarter (35 and 25 yards) increased their lead to 20-1 at the half.
As the second half ticked away the Tigers would extend their lead with a goal-line touchdown in the fourth quarter followed by a two-point conversion. The 'Canes would add a safety near the end of the third quarter as the game ended at 28-3.
With the loss the Hurricanes fall to 1-2 on the season and in third place in the AFL standings. The University of New Brunswick (UNB) Red Bombers lead the league at 3-0 with Dalhousie in second at 2-1; the University of New Brunswick-Saint John (UNBSJ) Seawolves are in fourth at 0-3.
Statistically the Hurricanes offence finished the game with 102 passing yards and 170 rushing yards totaling 272 yards.
Starting quarterback, Michael Petroschke, went 6-for-14 for 59 passing yards while Teshaun Tran went 7-for-11 and 43 yards when he entered the game in the second quarter. Petroschke would re-enter the game following a Tran injury in the fourth quarter.
Rodrigo Montes de Oca led the 'Canes on the ground with 127 rushing yards on 18 carries while Tran ran the ball for 27 yards on four carries and Petroschke carried the ball twice for 16 total yards.
The Hurricanes will now turn their attention towards hosting the undefeated UNB Red Bombers on Saturday at 1pm at the Alumni Canada Games Place in Charlottetown. This game is the teams "Minor Football Day" and urge all minor football players on PEI to attend the game for free.
This will be the second time the 'Canes and Red Bombers faced each other this season; UNB was victorious in Fredericton, NB in the season opener by a score of 28-17.
For more information on the Atlantic Football League, please visit www.atlanticfootball.co.
Connect with the football Hurricanes by visiting www.facebook.com/canesmfootball, www.twitter.com/canesmfootball and www.instagram.com/canesmfootball.
For more information on the Holland Hurricanes, please visit www.hollandhurricanes.com, www.facebook.com/hollandhurricanes, www.twitter.com/hc_hurricanes and www.instagram.com/hollandhurricanes.
https://www.hollandcollege.com/athletics%20news/2019/mfball-hurricanes-drop-road-game-to-dalhousie-tigers-in-halifax.html