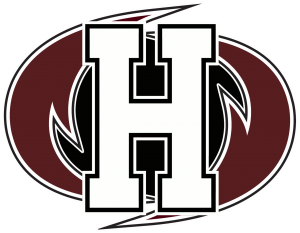 Holland Hurricanes
'CANES LOOK FOR VICTORY ON THE ROAD IN SAINT JOHN.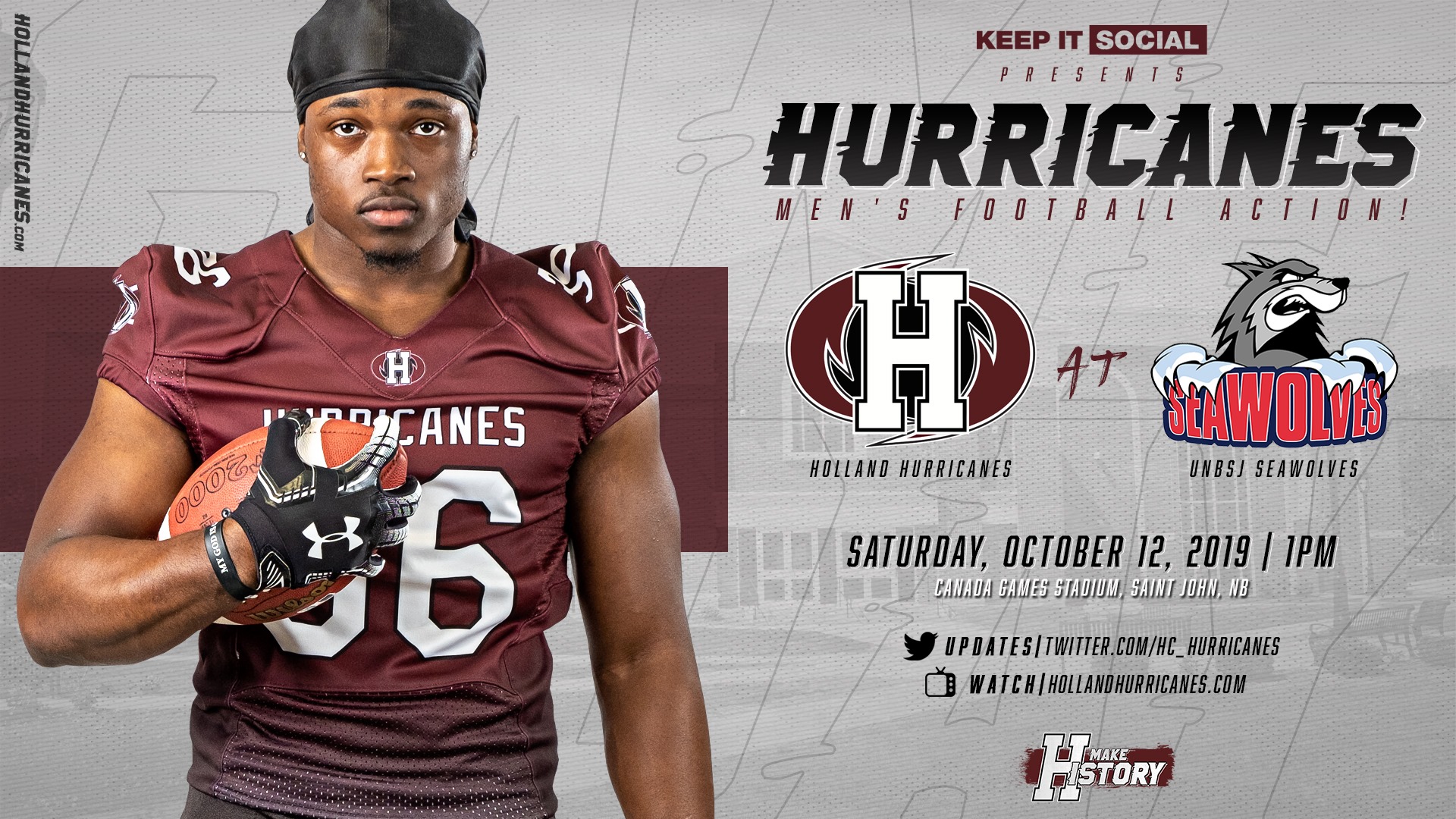 The Hurricanes will be on the road this weekend for their final away game of the Atlantic Football League (AFL) regular season when they take on the University of New Brunswick Saint John (UNBSJ) Seawolves, Saturday at 1pm at the Canada Games Stadium in Saint John, New Brunswick.
The 'Canes will enter Saint John with a record of 1-3 and currently hold third in the AFL standings, while the UNBSJ Seawolves have yet to claim a win this season with a record of 0-4 and sit fourth in the standings.
Last Saturday the Hurricanes gave up a fourth-quarter 22-7 lead vs. the University of New Brunswick (UNB) Red Bombers in what looked to be the end of UNB's perfect record turned into a comeback 28-22 victory for the Red Bombers.
Hurricanes Centre Colin Cepecauer reflects on the season thus far.
"The team has been working to fix the small things that we have been missing on the field to perfect our game. Like our other games, we are heading in with a winning mentality and not reminiscing on the past weeks."
This is the second meeting between the 'Canes and the Seawolves, the last time these teams went head to head the Hurricanes came out on top with an exciting 12-7 victory.
This week's Hurricanes Offensive and Defensive Players of the Week were announced as Defensive Back Jack Malo being named the Offensive Player of the week. Malo returned two punts for Touchdowns at 80 and 65 yards respectively.
Hayden Machacynski was named the Hurricanes Defensive Player of the Week, Putting up an impressive game. The first-year Defensive Back was a consistent threat to the UNB offence and limited their scoring opportunities. Machacynski put a spotlight on the young talent the Hurricanes have brought to the roster this season.
This Saturday's game can be live-streamed by visiting the AFL official website.
For more information on the Atlantic Football League, visit www.atlanticfootball.co.
Connect with the football Hurricanes by visiting www.facebook.com/canesmfootball, www.twitter.com/canesmfootball and www.instagram.com/canesmfootball.
For more information on the Holland Hurricanes, please visit www.hollandhurricanes.com, www.facebook.com/hollandhurricanes, www.twitter.com/hc_hurricanes and www.instagram.com/hollandhurricanes.
https://www.hollandcollege.com/canes-look-for-victory-on-the-road-in-saint-john.html