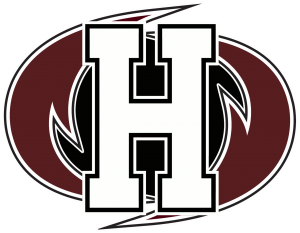 Holland Hurricanes
TIGERS FOOTBALL 'CANES DEFEAT ON ROAD, ADVANCE TO FINALS
The Holland Hurricanes continued their winning ways on Saturday in Atlantic Football League (AFL) playoff action in Halifax, Nova Scotia versus the Dalhousie University Tigers; the 'Canes claimed the victory by a score of 23-17.
The game was a battle of two 3-3 teams with the Tigers ranked as the higher seed after a tiebreaker formula was used. The Hurricanes and Tigers entered the game having split the season series. Dalhousie won the first meeting 28-3, while the 'Canes took the most recent game 28-15.
After a scoreless opening quarter, the Hurricanes got on the board in the second when Marco Antonio Briones Gutierrez rushed from the one-yard line for the touchdown. The Hurricanes held the 7-0 lead entering halftime.
In the second, the Tigers began to take control of the game, first scoring a passing touchdown, followed by a rushing touchdown to take a 14-7 lead as the third quarter came to a close.
In the game's final quarter, a Hurricanes field-goal by Matthew Uriah Kaye-Mitchell cut the Tigers lead to 14-10. The Tigers quickly responded with a field-goal of their own to go back up by seven points, now 17-10.
With 6:24 remaining in the game, Briones Gutierrez scored his second rushing touchdown of the day for the Hurricanes to tie the game at 17-17.
Briones Gutierrez was not done. As the fourth quarter was winding down he picked up his third rushing touchdown of the day, putting the Hurricanes up 23-17.
The Tigers would make a push to respond as time expired but as the pressure increased, so did the quality of play by the Hurricanes defense who did not allow the Tigers to score.
With the victory, the 'Canes advance to the AFL Championship Game on Saturday, November 2 at 1pm at BMO Field in Fredericton, New Brunswick versus the University of New Brunswick (UNB) Red Bombers.
The Red Bombers enter the championship game as the number one seed after an undefeated 6-0 regular season; they defeated the University of New Brunswick-Saint John (UNBSJ) Seawolves on Saturday in semi-final play by a score of 37-14.
This season the Red Bombers defeated the Hurricanes on two occasions. First in the season opener in Fredericton, 28-17, before earning the 27-22 comeback victory in Charlottetown in their second meeting.
For more information on the Atlantic Football League, including a live stream for Saturday's championship game, visit www.atlanticfootball.co.
Connect with the Football Hurricanes by visiting www.facebook.com/canesmfootball, www.facebook.com/canesmfootball and www.instagram.com/canesmfootball.
For more information on the Holland Hurricanes, please visit www.hollandhurricanes.com, www.facebook.com/hollandhurricanes, www.twitter.com/hc_hurricanes and www.instagram.com/hollandhurricanes.
https://www.hollandcollege.com/athletics%20news/2019/mfball-hurricanes-defeat-tigers-on-road-advance-to-championship-game.html