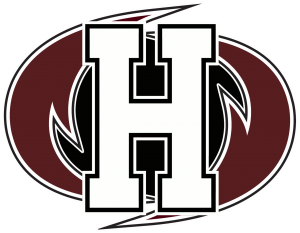 Holland Hurricanes
FOOTBALL 'CANES SET TO TANGLE WITH UNB IN CHAMPIONSHIP
It all comes down to one final game when the Holland Hurricanes and University of New Brunswick (UNB) Red Bombers square off on Saturday in the Atlantic Football League (AFL) championship game; kick-off is set for 1pm at the BMO Field in Fredericton, NB.
The Red Bombers enter the game as the number one seed in the AFL; they finished the regular season at 6-0 and are coming off a 37-14 semi-final victory over the University of New Brunswick-Saint John (UNBSJ) Seawolves last weekend.
The Hurricanes were the number three ranked team after the regular season, going 3-3. They defeated the Dalhousie University Tigers last weekend in Halifax, Nova Scotia in semi-final play by a score of 23-17.
Although UNB won both meetings versus Holland College during the regular season, the Red Bombers and Hurricanes have played each other quite evenly in 2019.
The two teams opened their seasons against each other on September 14 in Fredericton; UNB went on to claim the victory 28-17 in a competitive, back-and-forth matchup. The Red Bombers then claimed a 27-22 win on October 5 in Charlottetown with UNB overcoming a 15-point deficit in the fourth quarter to claim the comeback victory.
Statistically the Red Bombers were ranked as the league's second-best offence during the regular season while the 'Canes were ranked at number three. Defensively the 'Canes entered the playoffs as the best in the league while the Red Bombers were ranked at number three.
For fans that cannot be at the game live on Saturday in Fredericton, it is available to watch online at www.atlanticfootball.co.
To connect with the football Hurricanes, please visit www.facebook.com/canesmfootball, www.twitter.com/canesmfootball and www.instagram.com/canesmfootball.
For more information on the Holland Hurricanes, please visit www.hollandhurricanes.com, www.facebook.com/hollandhurricanes, www.twitter.com/hc_hurricanes and www.instagram.com/hollandhurricanes.
-30-
https://www.hollandcollege.com/athletics%20news/2019/mfball-canes-set-to-tangle-with-unb-in-championship-game.html