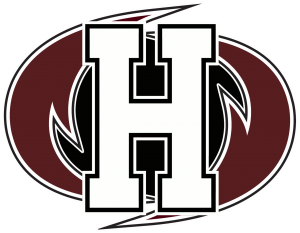 Holland Hurricanes
FOOTBALL 'CANES DROP HOME OPENER TO DALHOUSIE
The Holland Hurricanes men's football team hosted the Dalhousie University Tigers on Saturday night in Atlantic Football League (AFL) regular season action; it was the Hurricanes 2021 home opener at the Terry Fox Sports Complex in Cornwall. The 'Canes entered the weekend after a 43-8, week one defeat to the University of New Brunswick (UNB) Red Bombers, while the Tigers opened their season with a decisive 63-0 victory over the University of New Brunswick Saint John (UNBSJ) Seawolves.
On Saturday night, under the lights in Cornwall, the Tigers would grab the early lead with a rushing touchdown, holding a 7-0 advantage through the first quarter.
The game would break open in the second quarter, with the Tigers scoring a touchdown, field goal and another touchdown in the final moments of the first half to take a commanding 31-0 lead entering the break.
A single off a missed field goal, and a converted field goal in the third quarter, ended the scoring on the night, with the Tigers taking the 35-0 victory.
The loss drops the 'Canes to 0-2 while the Tigers improve to 2-0 with the win. The Tigers sit tied atop the AFL standings with UNB (2-0), while the Hurricanes and Seawolves sit tied for third at 0-2.
An important game awaits the Hurricanes this Sunday, October 3 when they travel to Saint John, New Brunswick to visit the Seawolves at Canada Games Stadium in a battle for third place; kick off is at 1pm.
The 'Canes next home game takes place on Saturday, October 16 versus UNBSJ.
Connect with the football Hurricanes at www.facebook.com/canesmfootball, www.twitter.com/canesmfootball and www.instagram.com/canesmfootball.
For more information on the Holland Hurricanes, please visit www.hollandhurricanes.com, www.facebook.com/hollandhurricanes, www.twitter.com/hc_hurricanes and www.instagram.com/hollandhurricanes.
https://www.hollandcollege.com/athletics%20news/2019/mfball-canes-drop-home-opener-to-dalhousie-on-saturday-night.html?fbclid=IwAR0B04sHwDF8YyoSpiYySsDxQYy18tsNY8Vpb0FDI3YJKVY0vvg4qjz3vhk